Retirement Sale
ALL HAND DRUMS 20% OFF
But We Still Have These Gifts Available
BASIC DRUM STICKS AND PADDED FRINGED STICKS
All of our drums come with a FREE basic drum stick. $20.00 value. You can upgrade to a padded and fringed handle stick for $20.00 more. (Fringed alone - $40.00)
Alone, the padded. fringed drum sticks are $40.00. Hand drum sticks are approximately 12" long and powwow drum sticks are approximately 18" long.
FIBERGLASS POWWOW DRUM STICKS
These fiberglass drum sticks are 18" long, but we will make any size you want. These sticks are more flexible and sound great on powwow drums.
Sticksare not beaded. Beading costs extra. All powwow sticks have a soft deer hide padded head and padded, fringed handles. $60.00 You can also order a leather drum stick bag.
Rawhide Totem Animal Shields
Crafted from Left-Over Drum Rawhide.
We Waste Nothing!
Hand Painted, Decorated with Glass Beads and Feathers.
Each one comes with an Explanation Card.
$30.00
Call 256-538-0246 for Custom Painted Animal $40.00
FOR DETAIL: CLICK ON BEAR THEN FOLLOW ARROWS TO SEE ALL
Bear is totem animal of self knowledge, introspection, solitude and silence. But also Great Power.
Turtle represents Mother Earth, teaches us not to hurry and sometimes draw inward to protect ourselves.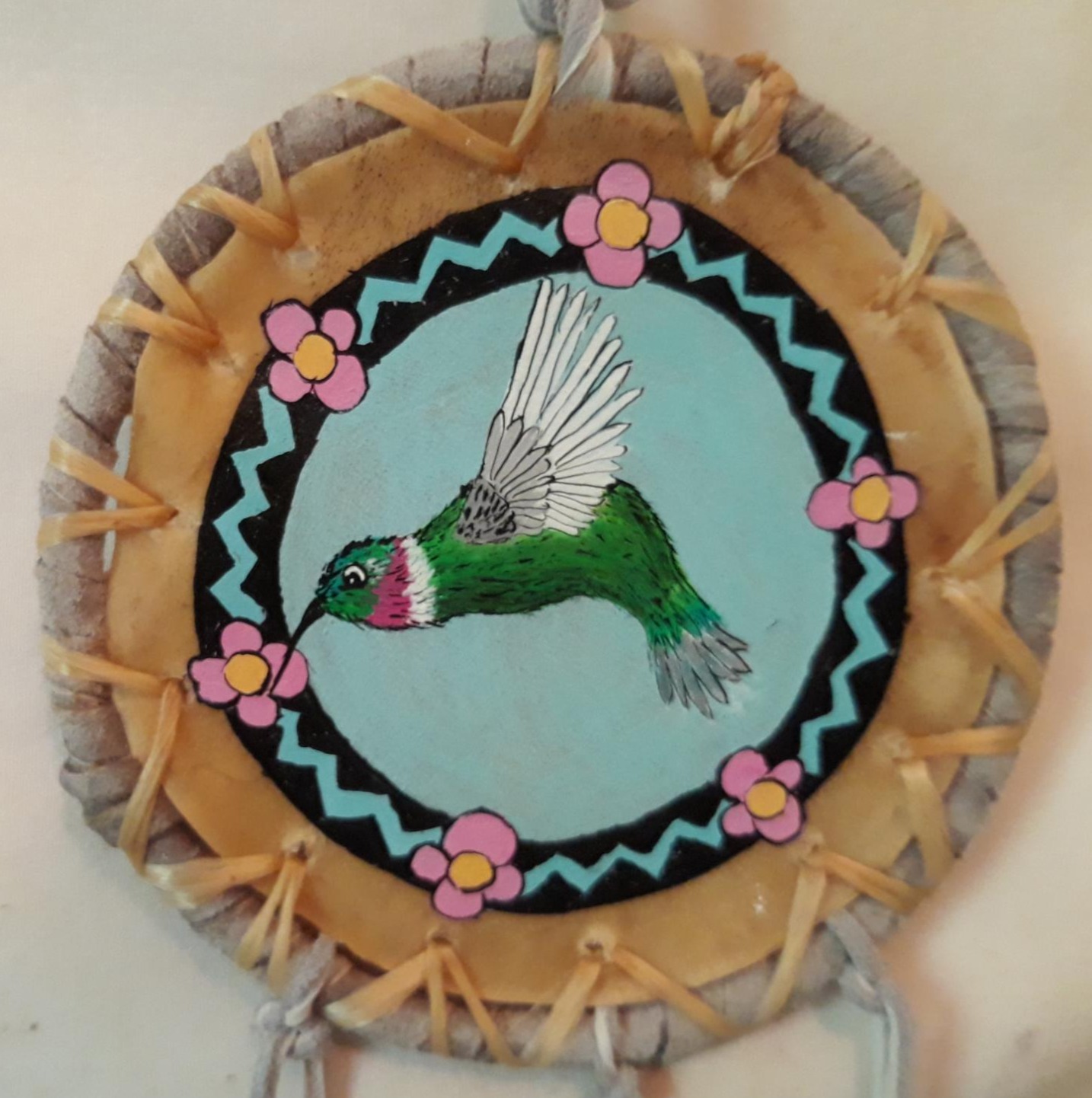 Hummingbird spreads love, happiness and energy
Dragonfly shimmering wings teaches us that nothing is ever what it seems. Help us make positive but difficult changes.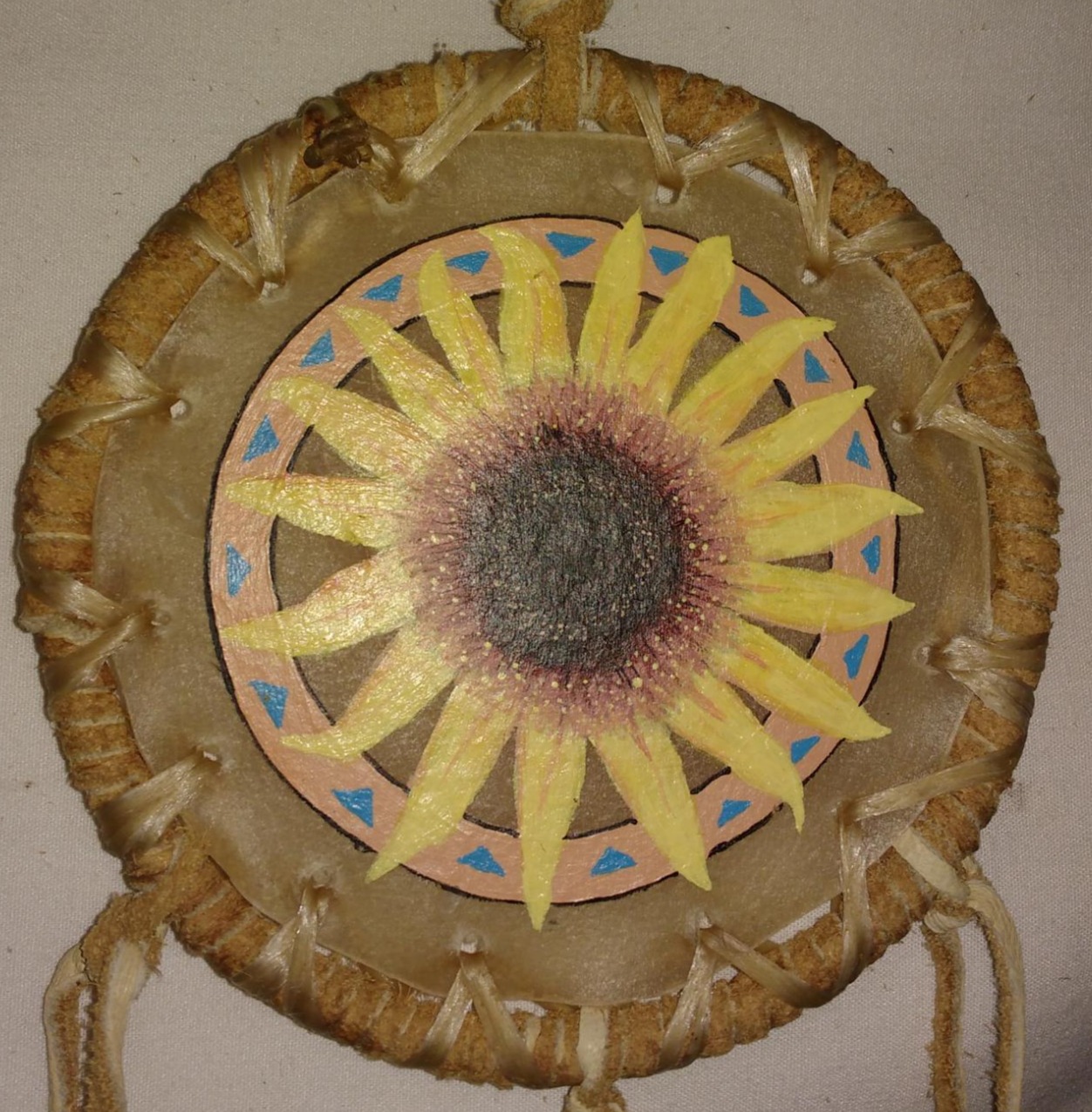 Sunflower is the Happiest of Flowers. Provides energy from rain, heat and Sun.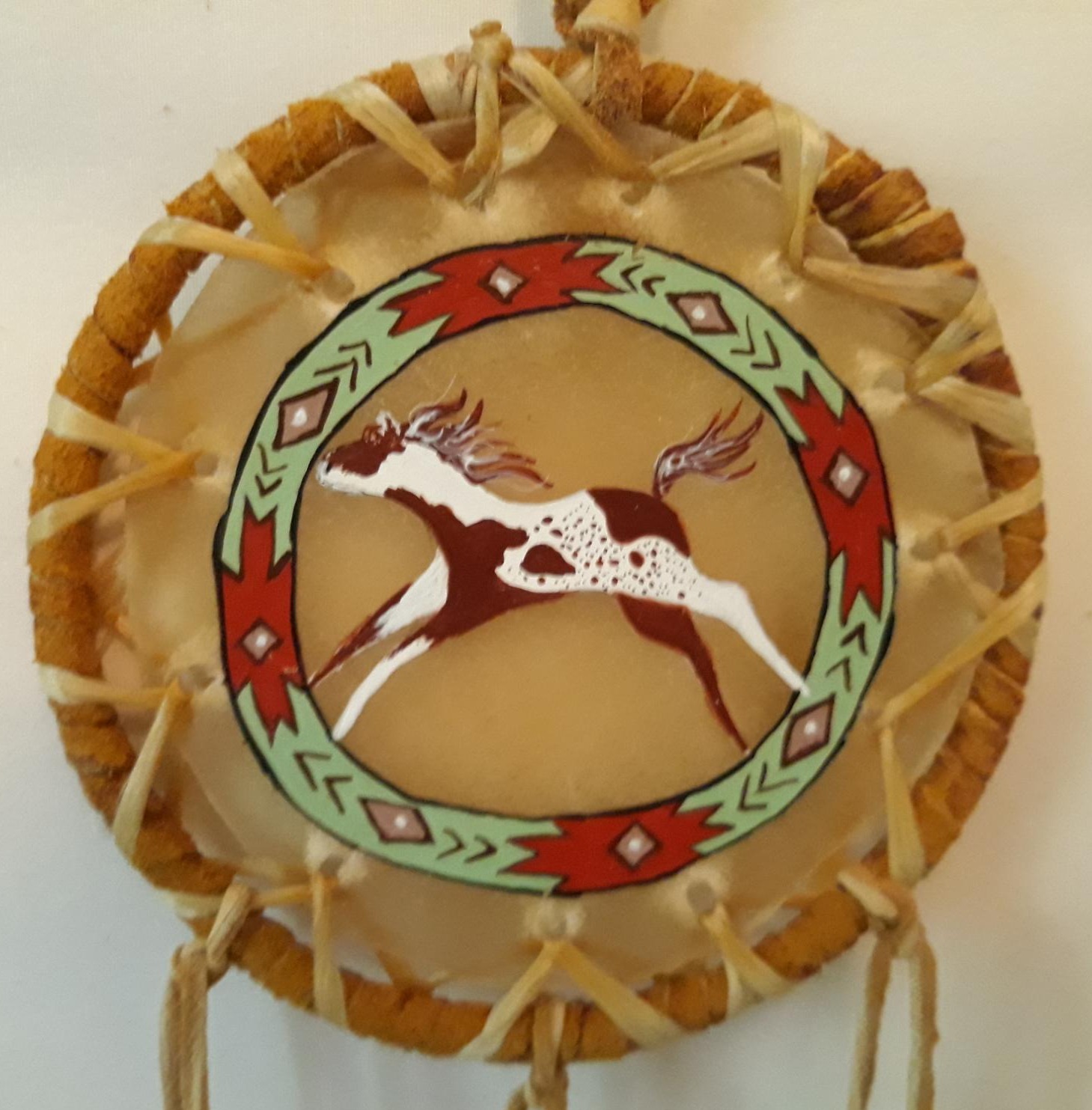 Horse symbol of Travel, Power and Freedom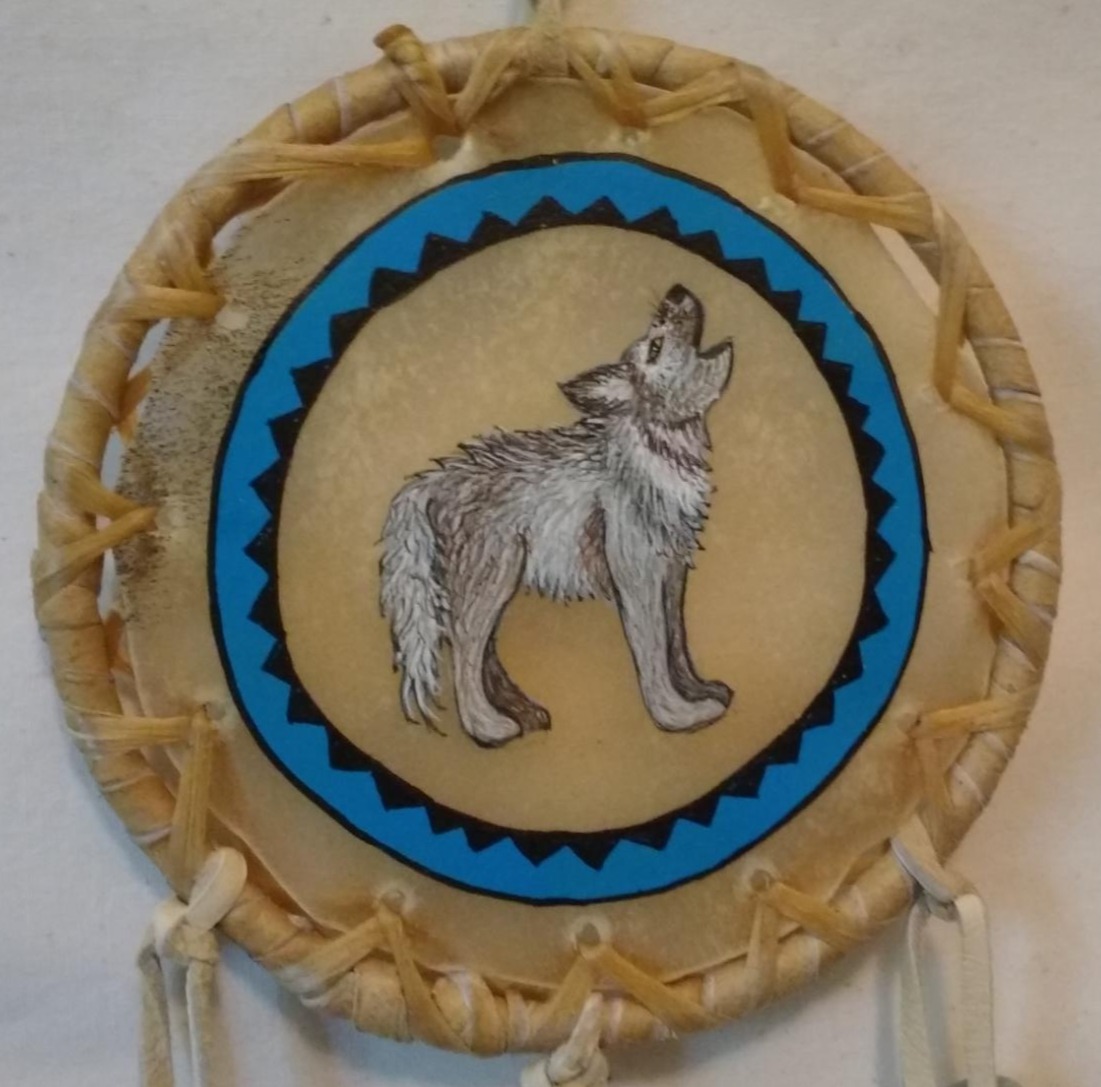 Wolf hunts alone, but brings back instructions and directions to Others. Teaches individuality.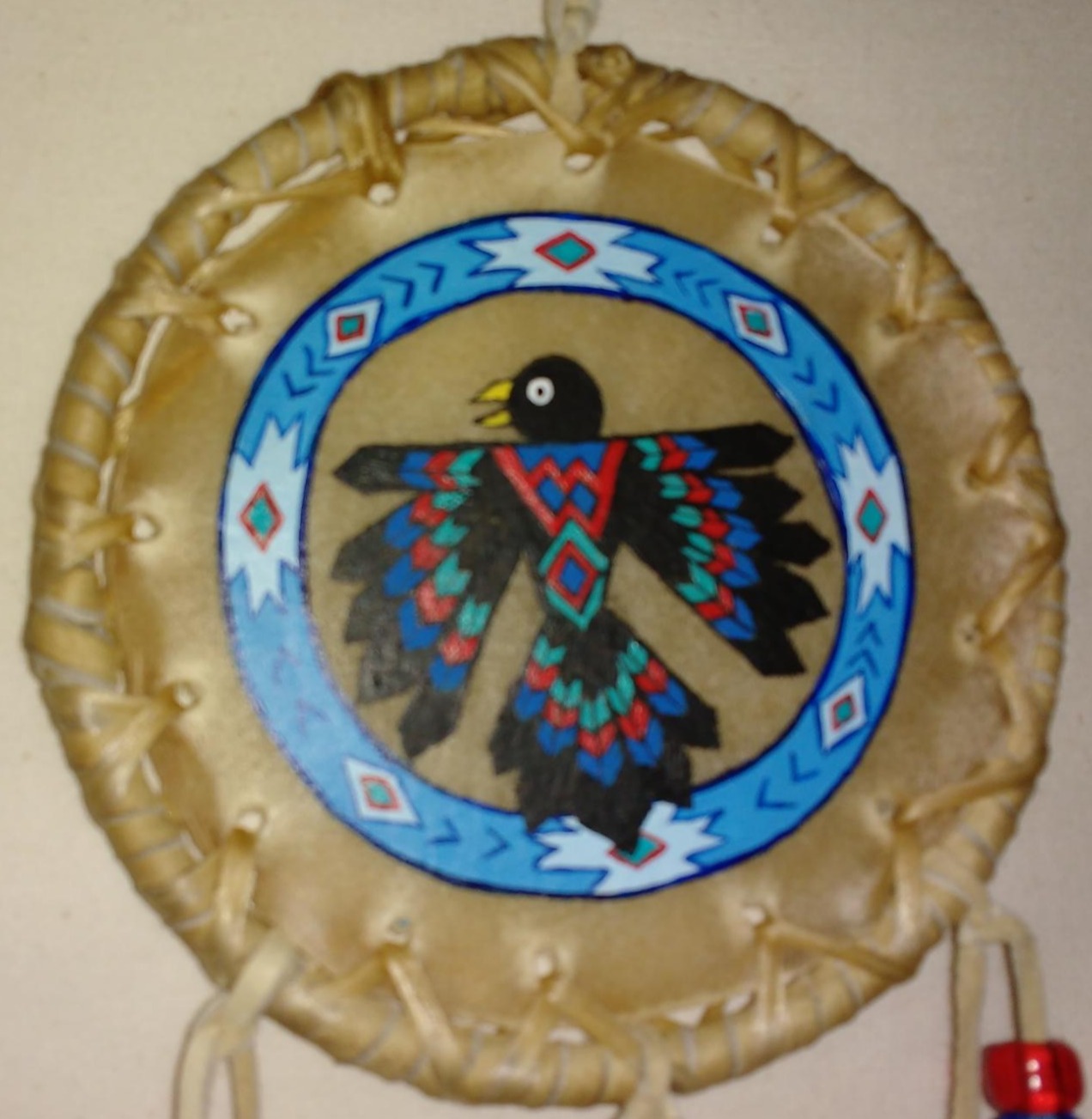 Thunderbird is Great Spirit that controls lightening and rain. Often depicted as petroglyph in caves.
Bee diligent worker, lives for the Good of the Whole. Unselfish, loyal and Organization.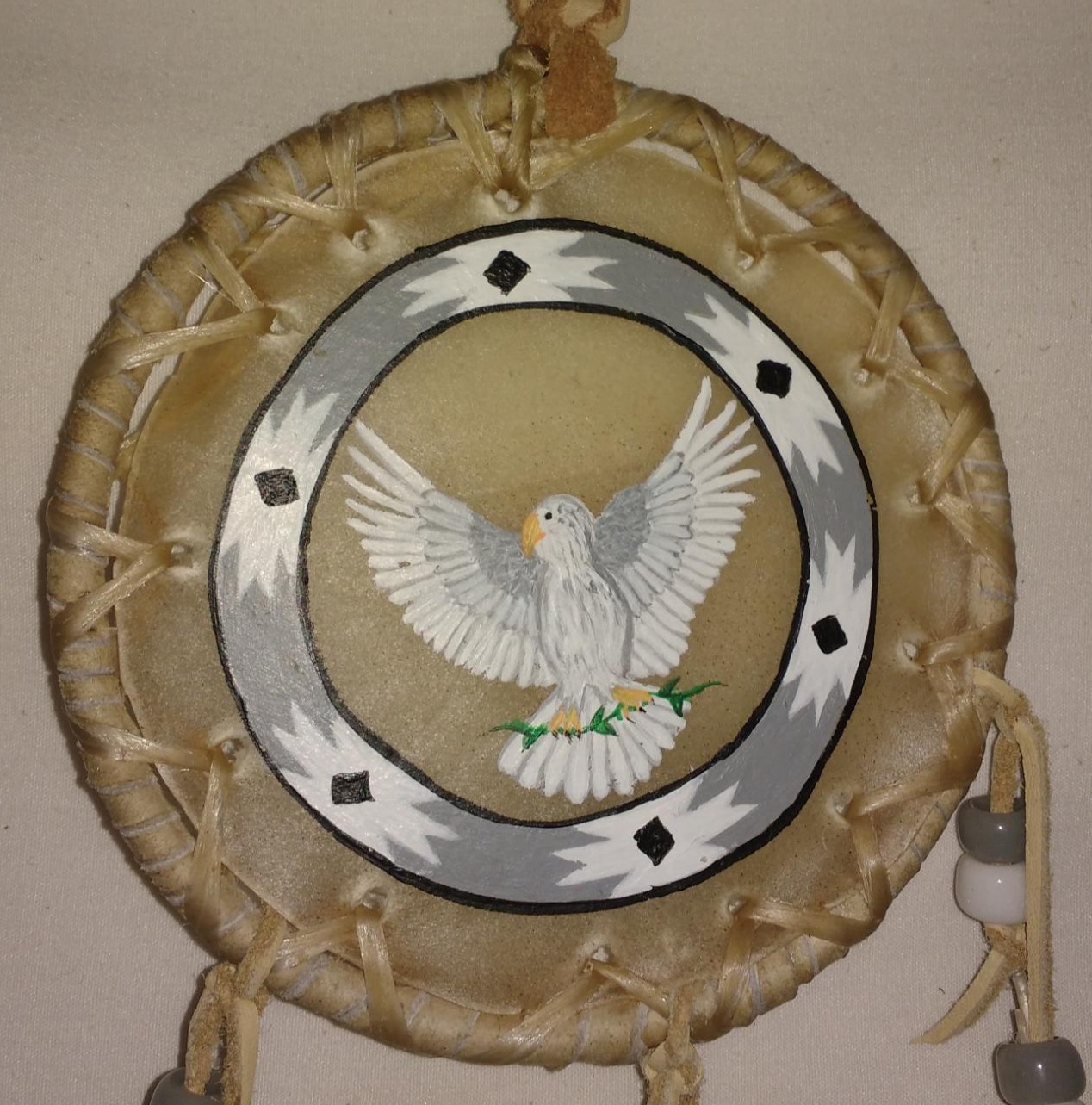 Dove Universal Symbol of Peace and Prophesy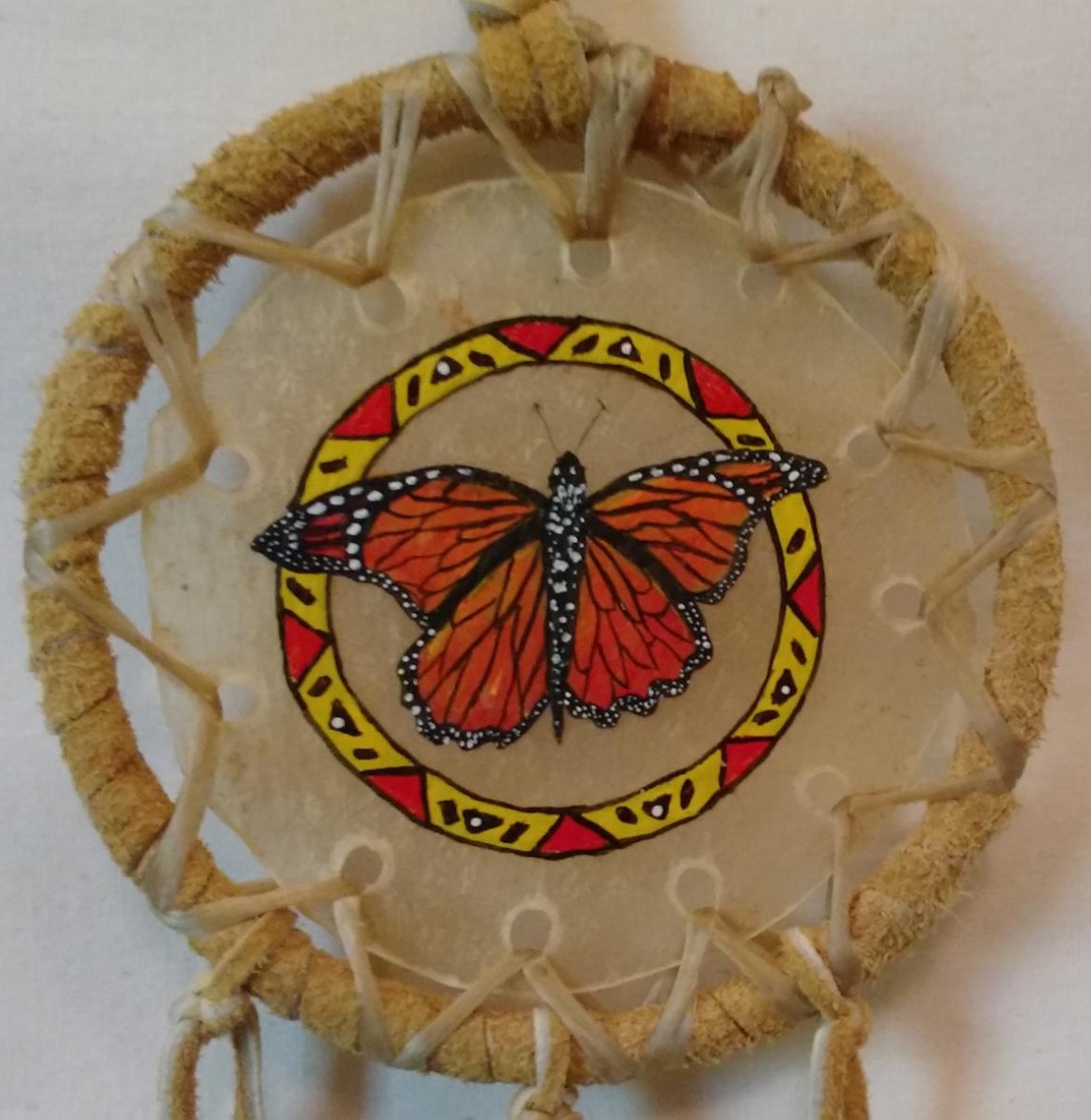 Butterfly symbolizes creativity and transformation.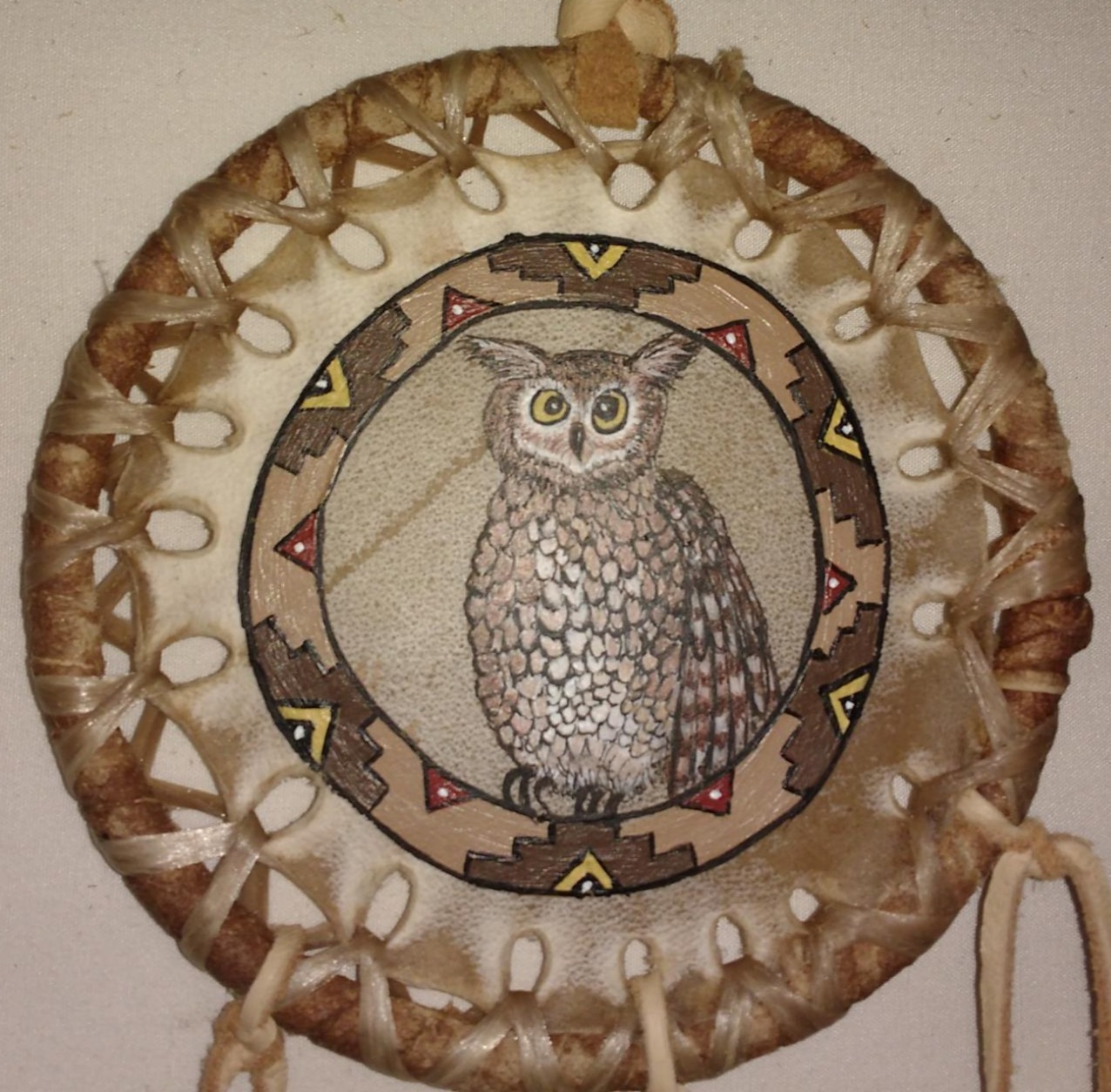 Owl represents Mystery, Owl People have acute foresight
Gecko Symbol of Transformation and Regrowth. Teaches us to let go of the Old and welcome the New.
Cardinal energy benefits society, symbol of renew vitality to recognize true life roles.
Orca Keeper of Earth's Secrets. Orca People unusually perceptive.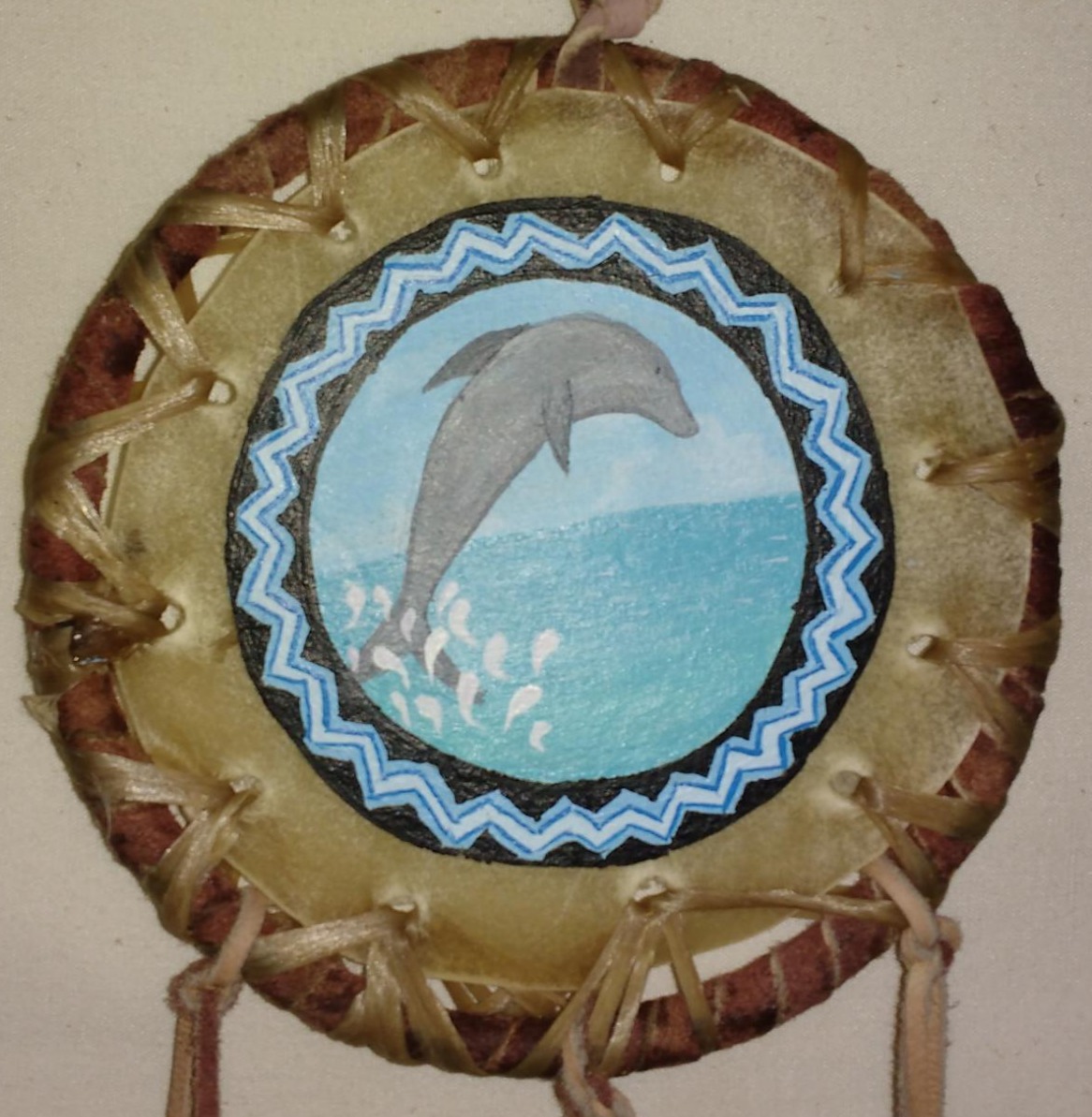 Dolphin meditation through breathing. Great communicator creating links with Others.
Corn Maiden symbolizes abundance. Common Native American Symbol associated with Hopeful Harvests.
Eagle Illumination of Spirit, Healing and Creation. Eagles inspire all peoples.
Frog People have great healing powers and cleanse their environment of negativity.
Deer graceful, wary and bold, constantly adapting to new environment as Others Encroach.
Butterfly symbolizes creativity and transformation.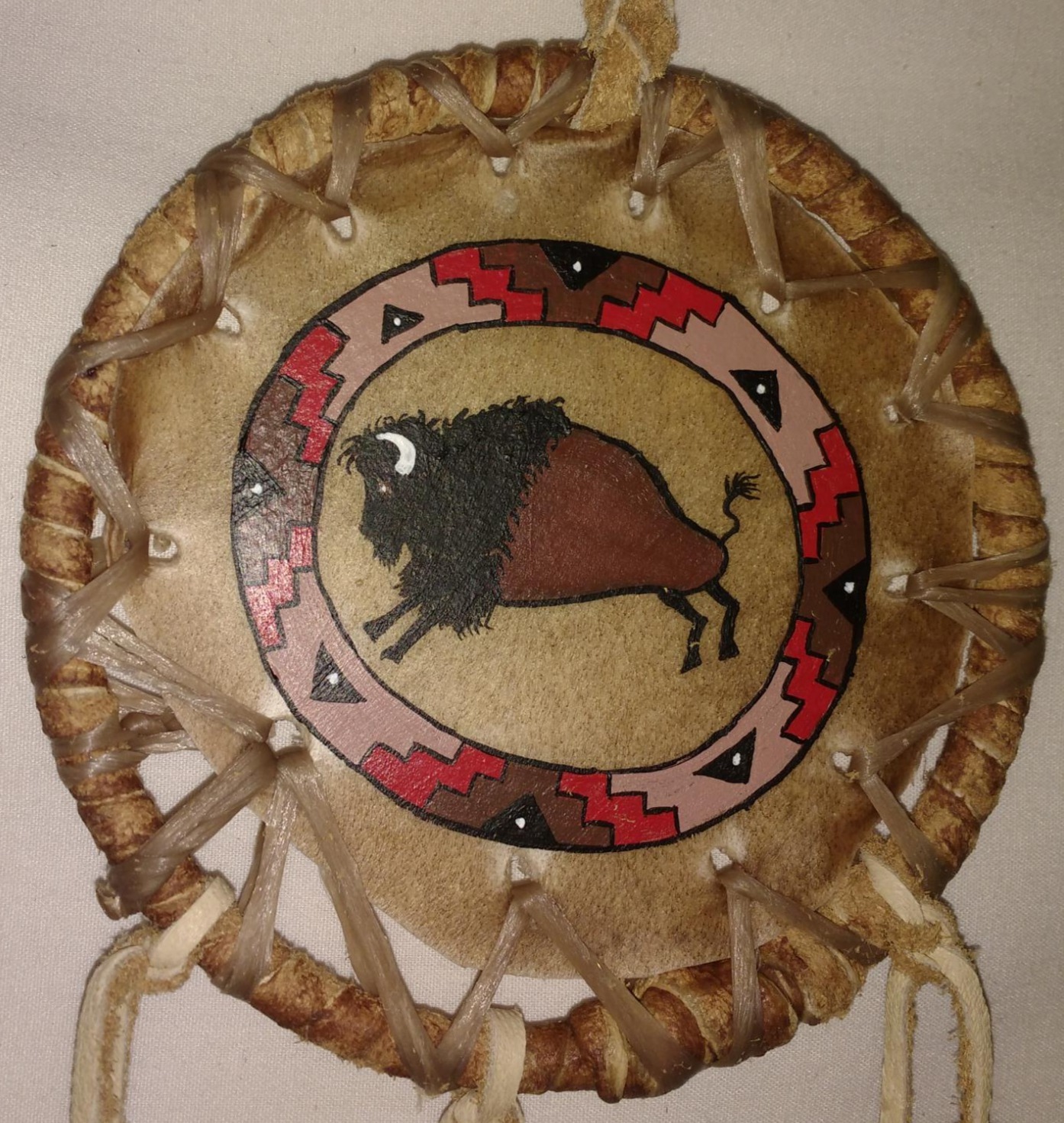 Buffalo symbol of affluence and trust in the Universe. Use every part and waste nothing.
Spirit Angels
Messengers of Love, Hope, Protection, Comfort, and Faith
Hand- Crafted with Love from Leather, Beads and Feathers.
$50.00