We Are Retired!
Thank you all of our loyal customers
We custom make our rattles.
We recycle the rawhide scraps left over from drum making.
Just like Early Native Americans, we waste no part!
We fill your rattle with traditional corn and beans for an organic sound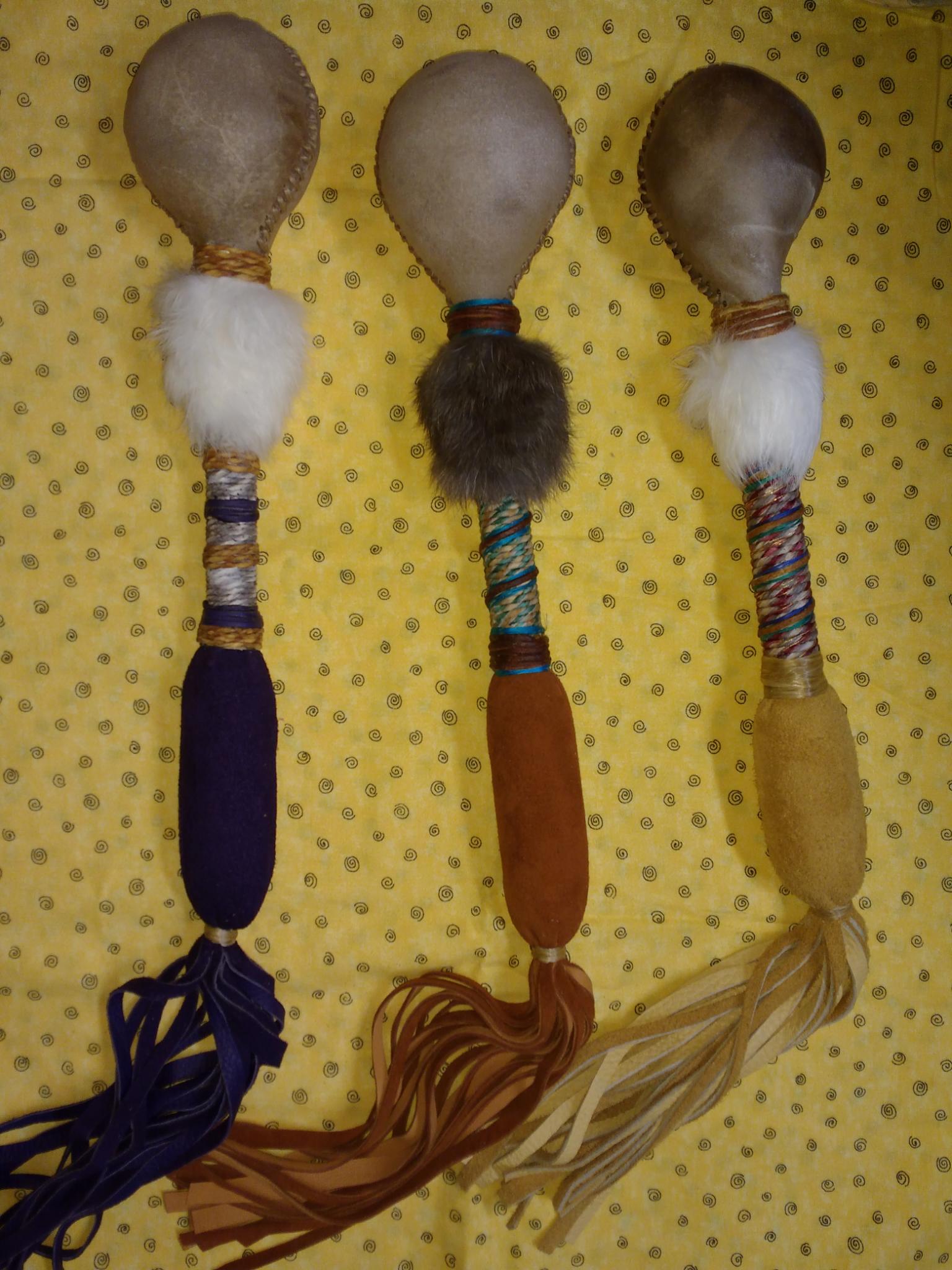 All Rattles have padded deer hide handles with fringe. Pick your leather color, add accent colors to make your rattle unique.


$50.00


Call 256-538-0246
to order a custom rattle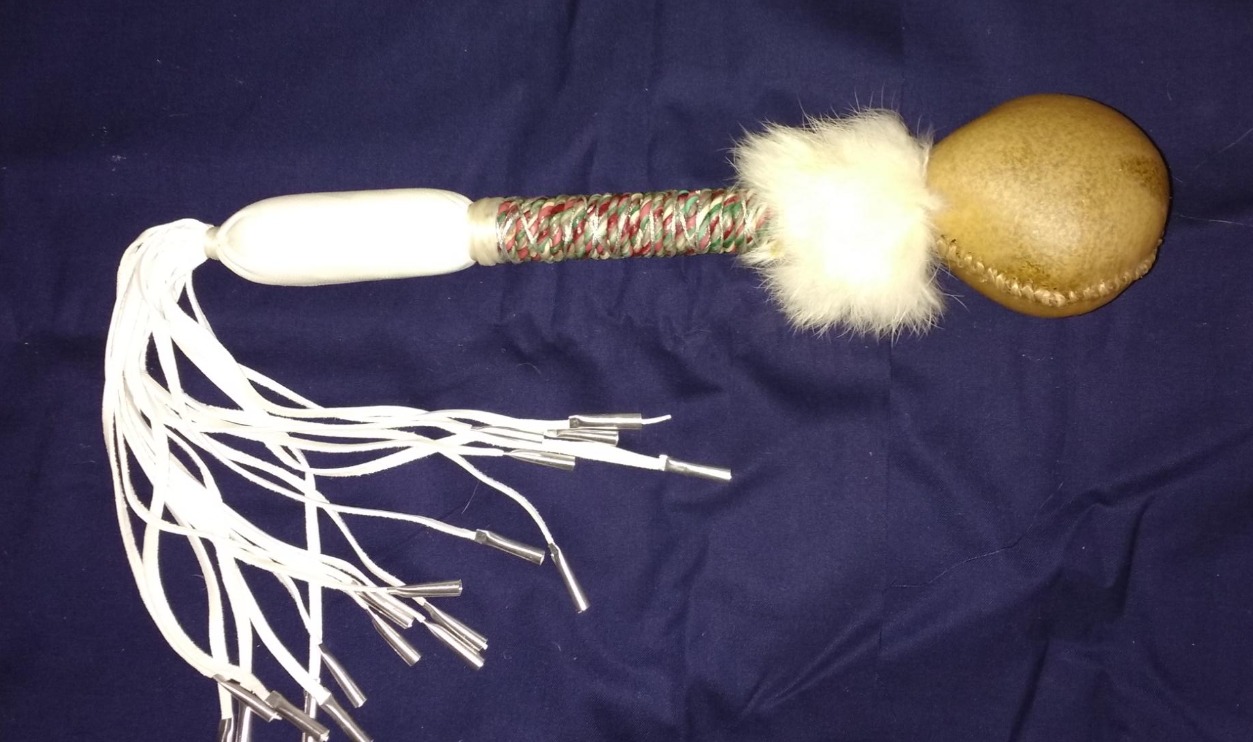 Custom Rawhide Rattle Created Especially for Nina. White Leather Padded Handle. Colorful, Sparkly Accents.